How Do You Open the Mazda Key Fob & Change a Dead Battery?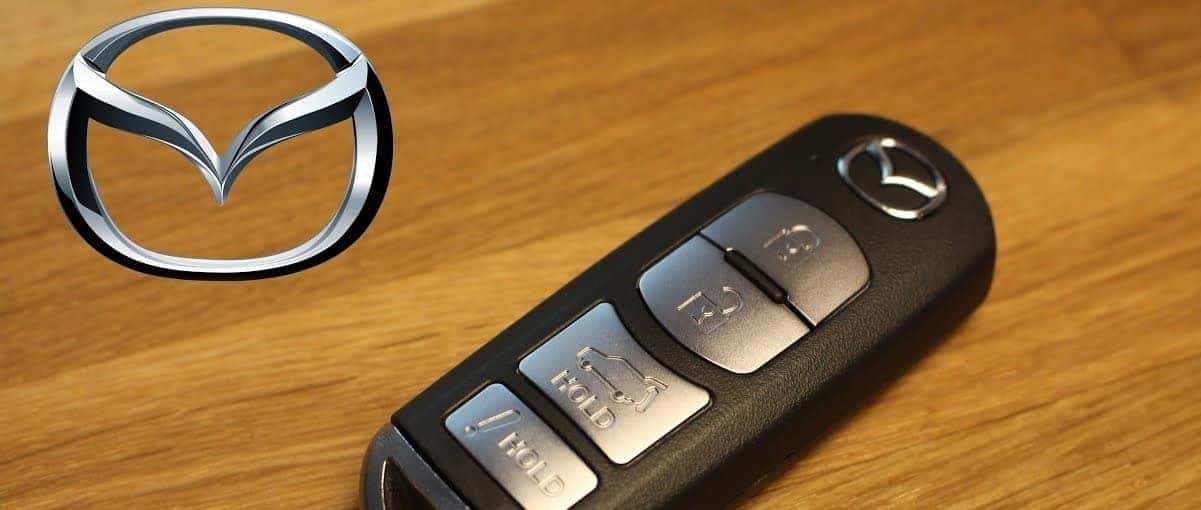 If you're cruising around Plano and notice your key fob died, you might feel a little stuck when you need to lock and unlock the doors. Thankfully, you can use your physical key to get in and out, but once you return home, you'll need to know how to open a Mazda key fob to change the battery. Before learning how to change a battery in a Mazda key fob, though, you'll need to have the following items on hand:
A replacement battery on hand (CR2025 battery)
Your Mazda key fob
A small flat head screwdriver with the head wrapped in tape to prevent scratches
---
Opening Your Mazda Key Fob
Wondering how to open a Mazda6 key fob? Keyfobs for the Mazda6 and even Mazda CX-5 have a similar process of opening the key fob. In fact, opening your key fob is essentially identical across the whole Mazda model lineup. Here's how to open the Mazda key fob:
Press the auxiliary key button on the back of your key fob in order to remove the metal auxiliary key
With the metal key gone, you'll notice a slot on either side of the key fob case.
Use the tape-wrapped flathead screwdriver to pry open the case, first on one side, and then on the other. Work gently.
This should remove the case. Place the latter in an easily visible spot where you won't lose track of it.
Replacing Your Mazda Key Battery
Once you get the hang of opening a Mazda key fob, it's time to replace the battery. Follow these steps to change a battery in your Mazda key fob:
Remove the battery cap, and set it next to your key fob case.
Your Mazda key fob battery should be fully exposed. Remove it, being careful not to damage the small rubber ring that it sits upon.
If you scratched or damaged the rubber ring, it's important to replace this component before moving on.
With the ring in place, take your new replacement battery and set it in its place in the key fob. The positive (+) side should be up, facing you.
Return the battery cover to its proper place, and then reattach both sides of the key fob case. Press until you hear them click into place.
Get Mazda Key Fob Assistance from Town North Mazda
As always, if you prefer to have the professionals at the Town North Mazda service center to take a look, schedule an appointment. We'll be more than happy to help get you back on Dallas roads in no time at all. Also, be sure to take a look at our available Mazda service coupons to see how you can save on your next repair, learn about our used Mazda Miata inventory, or check out our model guides to learn about the Mazda CX-9 interior and more.
More from Town North Mazda
If you're looking to learn more about how much the 2020 Mazda CX-9 can tow, Town North Mazda can help! The new Mazda CX-9 can tow up to 3,500 pounds, and that's true whether you equip it with front-wheel drive or all-wheel drive.* What does that mean for you? Whether you want to tow a boat or…

Want a new SUV that doesn't sacrifice comfort for capabilities? Then the new Mazda CX-5 will blow you away with its power. Not only will you enjoy the spaciousness and practicality that you'd expect from a traditional SUV, but the 2020 Mazda CX-5 towing capacity offers 2,000 pounds of strength for the Plano roads. Find…

Now that you've chosen the Mazda CX-5 as your next new vehicle, it's time to select the trim that best fits your lifestyle and budget. Five distinct Mazda CX-5 trims make it easy to customize this agile and efficient compact crossover! Join the Town North Mazda team to find out which trim has the features you need…