Proper Vehicle Care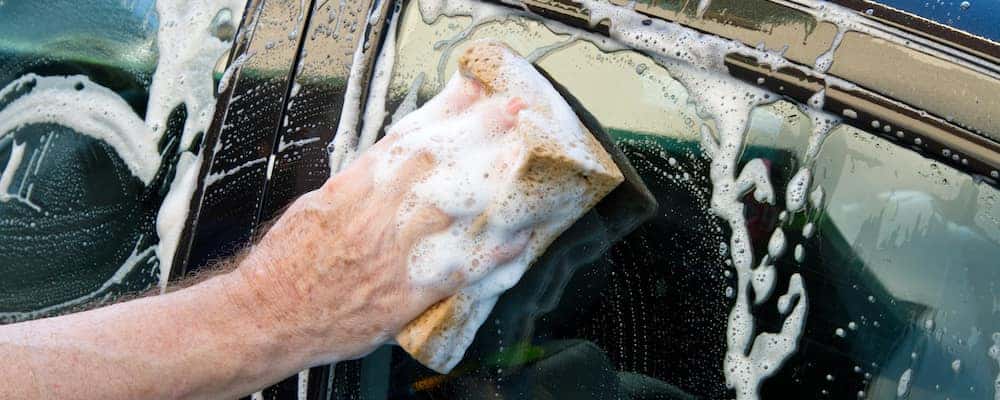 Properly caring for your new or used Mazda vehicle means more than just general maintenance. To prevent any issues, inconveniences, or anything along those lines, you should always make sure to use proper vehicle care guidelines. This includes exterior and interior upkeep. By following these practices, you can keep your vehicle running on the roads of Plano for years to come. Let's explore the finer details of proper vehicle care, courtesy of Town North Mazda.
Proper Exterior Vehicle Care
Wash Your Car: Place your car in a shady spot, or wait till it cools down. Start washing from the top and wash down the vehicle. Do not use dish washing detergent as it can be harmful to wax. Cleaning your car often helps prevent rust and debris build up.
Dry the Vehicle: If you're drying by hand, use a microfiber cloth. Preferably use a chamois, as they will soak up water more efficiently and prevent water spots.
Use Protectants: Using a clean rag, place rubber and vinyl protectant on all vinyl, plastic, or rubber parts of the exterior. Once absorbed and dry, use a new rag to wipe it down.
Wax: Use a proper applicator pad and wax down the exterior of your vehicle. A good wax job can last up to eight weeks.
Proper Interior Vehicle Care
Floor Mats and Carpets: Remove any carpets or floor mats and shake them out. Vacuum and/or steam clean on, under, and around all carpets with a commercial carpet cleaning product. For the floor mats, simply shake them out, wash them down with water, and allow them to dry.
Clean the Seats: On cloth seats, use a multipurpose upholstery cleaner to remove spots, making sure not to over-saturate the seats. On vinyl seats, use any cleaner that is safe for vinyl and clean and wipe them down. For leather seats, find an appropriate leather cleaner and make sure to frequently flip the towel to clean with the dry side. Also, wipe down leather seats using microfiber cloth to dry them.
Clean all Glass Surfaces: When cleaning glass, make sure to spray the cleaner onto the microfiber cloth, not the glass surface. Use a general glass cleaner. For your windows, make sure to partially roll them down to get that layer of grim at the very top.
The Front Panels and Gear: Using the proper cleaning product (leather, vinyl, or general), clean the dashboard, console, air vents, and anything else up front. Also make sure to vacuum those areas for lose debris before starting to clean them.
Turn to Town North Mazda for Professional Detailing
If you're going to clean and detail your car at home, make sure to keep these tips in mind. Should you want some professional help, or simply want to learn what TPMS means, contact us today and our service department can help you get sorted on proper vehicle care. Remember, basic vehicle maintenance is also a big part of proper vehicle care, so don't forget to schedule service when you need it! Town North Mazda are your Plano car care experts.
More From Town North Mazda
If you're looking to learn more about how much the 2020 Mazda CX-9 can tow, Town North Mazda can help! The new Mazda CX-9 can tow up to 3,500 pounds, and that's true whether you equip it with front-wheel drive or all-wheel drive.* What does that mean for you? Whether you want to tow a boat or…

Want a new SUV that doesn't sacrifice comfort for capabilities? Then the new Mazda CX-5 will blow you away with its power. Not only will you enjoy the spaciousness and practicality that you'd expect from a traditional SUV, but the 2020 Mazda CX-5 towing capacity offers 2,000 pounds of strength for the Plano roads. Find…

Now that you've chosen the Mazda CX-5 as your next new vehicle, it's time to select the trim that best fits your lifestyle and budget. Five distinct Mazda CX-5 trims make it easy to customize this agile and efficient compact crossover! Join the Town North Mazda team to find out which trim has the features you need…