Great Family Activities in the DFW Area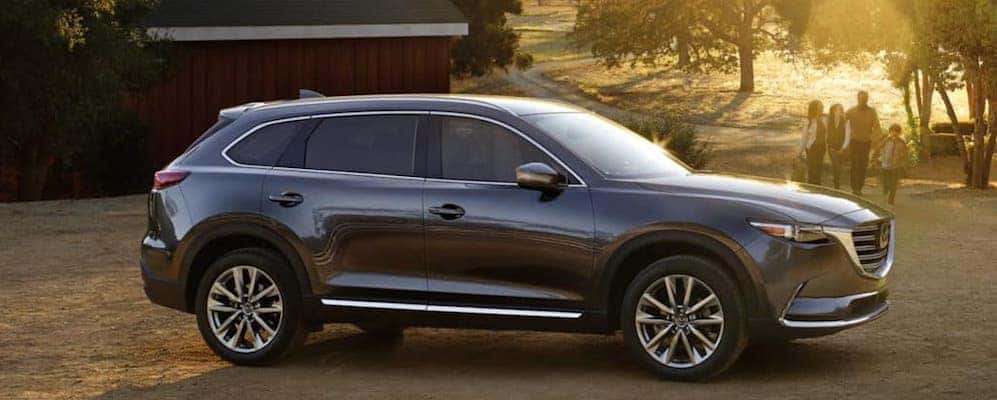 The Dallas-Fort Worth area is full of exciting and fun places to visit that offer one of a kind experiences. For families looking for a fun night or great weekend getaway, this area has everything you could ask for. No matter what your interests are, there is something for everyone to enjoy around the DFW area, including plenty of great restaurants. So pack the family into that new Mazda of yours, and have yourself a great weekend!
Perot Museum of Nature and Science
It's hard to beat a good ol' fashioned museum visit no matter where you are. The Perot Museum of Nature and Science is loaded with educational, hands-on exhibits ranging from gems and minerals to dinosaurs and birds to human discoveries. There are also a lot of features and sponsored events that happen regularly including nights at the museum, architecture tours, and a National Geographic Live Speaker Series. If you're looking to get out of the heat and take the kids on an exciting, educational adventure, this is the perfect choice for your family.
Sundance Square
Truly showcasing something for everyone, the Sundance Square is 35 blocks on the best dining, shopping, and entertainment that Dallas-Fort Wort has to offer. For the shoppers in your family you'll have jewelry shops, general and high-end clothing shops, novelty stores, flower shops, and more. If you're looking to get a bite to eat, that will be easy given the numerous restaurants encompassing all food genres, including: Chinese, Korean, BBQ, Mexican, as well as plenty of dessert and treat-focPre-Owned establishments. There's also plenty of nightlife fun to be had thanks to an ample selection of movie and performing arts theaters, as well as clubs and bars for the adults.
Fort Worth Zoo
Another staple family outing is the zoo. The Fort Worth Zoo is a sprawling adventure full of the wonder and awe of the animal kingdom. Get up close and personal with the beasts of the forests, oceans, and plains, as well as so animals you don't get to see very often like Komodo Dragons! You can now also explore the newly opened African Savanna and experience elephants, giraffes, and hippos much closer than at a normal zoo. The Fort Worth Zoo also offers tons of educational guided tours, camps, overnight stays, and loads of monthly and yearly events including Halloween events!
Fort Worth Stockyards: National Historic District
This is a prime example of a living museum. You can watch the Fort Worth Herd be driven twice daily, the only herd in the world with twice daily cattle drives. You can also shop at antique stores, gift shops, art and home decor stores, and many more. If you'd like to stay the weekend, you can do so at one of the hotels or bed and breakfast locations around the area or even at the Stockyards RV Park. There are also plenty of great places to eat in the stockyards, including some excellent BBQ joints. If you're looking for an outdoor adventure with a bit of a different flair to it, the Fort Worth Stockyars are a great choice.
Dallas Arboretum and Botanical Garden
Sometimes, you just want to walk around outside and enjoy the scenery and the beauty of nature. The Dallas Arboretum and Botanical Garden is the perfect place to go for a relaxing and peaceful afternoon with the family. The arboretum also features educational lessons, family programs, and summer camps. You can also partake in the daily tastings featuring seasonal vegetables, which are free with paid admission to the arboretum. If you're a home gardener, you can also shop for home and gardening tools here, as well as books, jewelry, apparel, and unique gifts.
Town North Mazda is Your DFW Guide!
These are just a few examples of the amazing adventures and experiences you can have in the Dallas-Fort Worth area. Here at Town North Mazda, we are dedicated to more than just selling cars. We like to help our customers connect to the community around them whether that means keeping you updated on local events, find fun summer events in Dallas-Fort Worth, or help you find fun things to do in Plano. If you have any questions or concerns, even if you're just looking for places in Richardson to grab a bite, please feel free to contact us online today or stop by our dealership near Plano.
More From Town North Mazda
If you're in the market for an efficient, sophisticated, and family-friendly SUV, explore the lineup of Mazda SUV models at Town North Mazda. The Mazda CX-30, Mazda CX-5, Mazda CX-9, and Mazda MX-30 EV not only offer luxurious interior appointments, but they're also highly functional and are engineered to deliver exciting drives on Plano roads. Unsure…

The 2022 Mazda MX-30 electric SUV has a starting price of $33,470 MSRP*. For this price, you'll find the new Mazda MX-30 offers a high-end, efficient performance for any Plano drive as well as plenty of advanced interior technologies and conveniences to keep you comfortable and connected. Learn more about the 2022 Mazda CX-30…

No matter if you're planning a Dallas roadtrip or a grocery run in Richardson, the new Mazda CX-50 SUV is the right model for the job. The 2023 Mazda CX-50 design brings class to a new level. Explore the new 2023 Mazda CX-50 price, interior features, and more with our finance team at Town North Mazda…